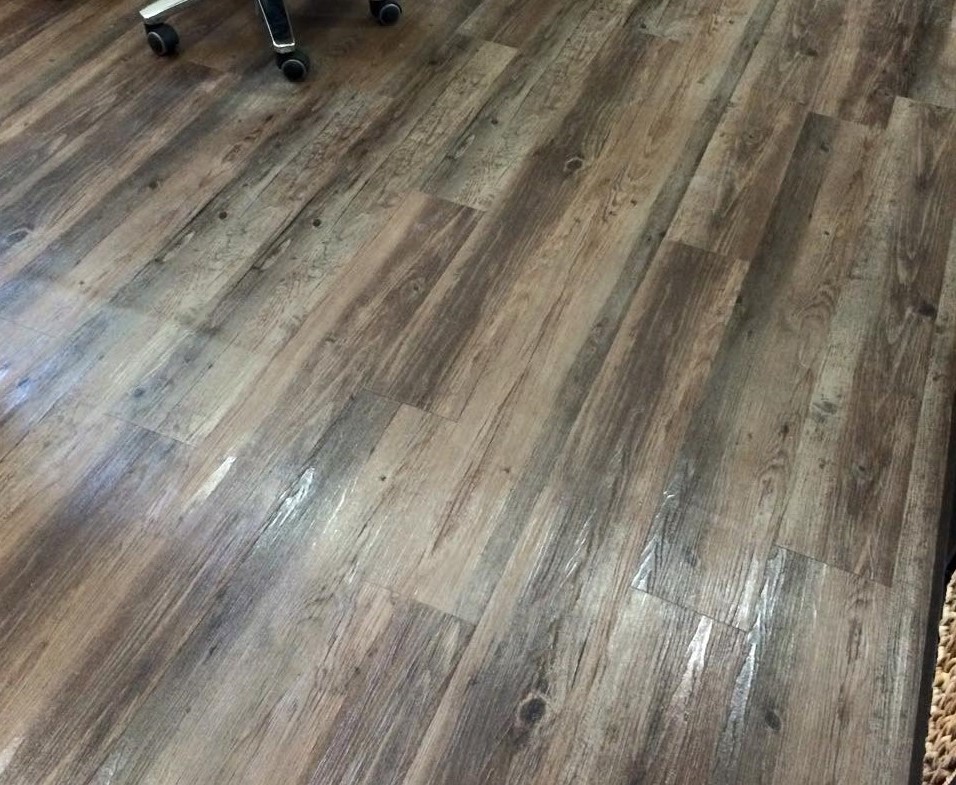 LVT Flooring: What exactly is it?
Found everywhere from airports and hotel lobbies to schools, hospitals and more, LVT has vastly become one of the most popular commercial options in today's flooring market. However, while its popularity is at an all-time high, even as a residential flooring solution, we often hear many misconceptions about its characteristics and capabilities. To avoid confusion, we are going to examine the age-old question, what is LVT flooring?
Short for luxury vinyl tile, LVT is designed to replicate hard surface flooring materials such as stone or wood, yet provide many more practical benefits. Available in planks or tiles, LVT uses a realistic photographic print film and a clear vinyl layer that opens up a wide variety of design concepts. Even the most trained of eyes have a hard time distinguishing LVT from the products that it mimics.

The Benefits of Choosing Luxury Vinyl Tile


EASY INSTALLATION

LVT can be easily installed in two ways, either with glue or with a loose-lay floor. Using newer loose-lay systems makes it possible to use LVT with minimal surface preparation. With this solution, flooring installation costs, as well as installation times, can be reduced.

COMFORT

Luxury vinyl tile has a softer surface than other flooring materials, like wood or stone, which is more comfortable underfoot and sound reducing, which is a very important trait for many facilities.

AFFORDABILITY

Traditional hardwood and stone flooring options are more costly than LVT. If you're looking for a durable alternative at a much lower cost, look no further.

RESISTANT TO WHATEVER LIFE THROWS AT IT

Everyday life is hard on flooring surfaces. Therefore, choosing a flooring material that guards against mishaps is crucial. LVT is easy to clean, won't chip, and is resistant to moisture, which makes it an ideal option for kitchens, bathrooms, and areas below ground level.