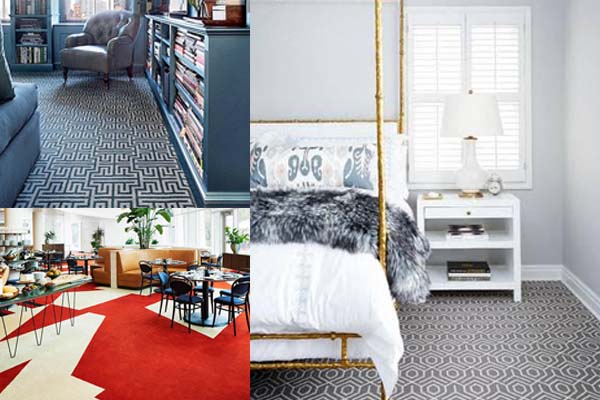 2022 is here and Carpet is making a comeback!
At the end of 2010's carpet was already seeing a resurgence in popularity, and for 2022 this will be the case even more as manufacturers are now offering consumers so many long-lasting quality products, in vibrant colors and styles that allow homeowners to really showcase their personal design style. To be clear though, wood -flooring is not going anywhere, carpet is just making a comeback in a big and very stylish way!
In 2022 carpet trends, will allow consumers to really express their creativity in a bold, imaginative and innovative style. The choice in carpet designs, usability and performance of BEC's new carpet textures and colors along with hypoallergenic features and bleach proof technology will help make carpet's comeback and be used throughout the 2022's in consumer homes and offices throughout the United States. In this way along with paint, carpet will be one of the easiest ways to personalize a home or a budget-friendly option to freshen a home. Its color can be a neutral foundation or a vibrant focal point with colorful geometric shapes, patterns and texture.

Carpet can be one of the most confusing flooring types to navigate. There are so many factors to consider – look, feel, wear-ability, durability, cost – the list goes on! Questions like: "What's the difference between Berbers (loop and flecks), cut piles, loop-cut-loops, nylon, and polyester," can be overwhelming for many homeowners, who are looking to install the warmth of carpet in their homes, and take advantage of the many options available to add interest to a room in coordination with florals, stripes and other patterns in a room. Carpet pattern and texture increase perception of quality and value in carpet and can add contrast when used with other smoother surfaces, walls and counters.

2022 is definitely going to be a strong year for statement carpets, particularly in Moss, Olive, and other warm greens. Colors within shades of Grey will still stand as the go-to neutral choice for a modern look. However, warmer grey hues like taupe are also emerging to be a popular choice. Brown tones convey an earthy message when paired with paler neutrals and natural décor. Popular choices will include saturated, medium, and chocolate browns. Another and newer trend for spring are berry toned colors which have sparked renewed interest in blush tones and corals, as well as bold berry and magenta shades. While these colors can be used to make a bold statement, they can also function as neutral in a number of design schemes to make a room complete.

Whatever your style and however bold and stylish you seek to be with your flooring projects in 2022, BEC Flooring carries great quality carpet, manufactured by some of the industry's leading carpet mills that range from FHA grade up to high ounce weight plush options to suit every need and budget. Whether you want to make an appointment to come into our showroom or have us come to you, BEC Flooring will help you find the best carpet for you. In the end, having the look and feel (literally) of carpet YOU want is what's most important to us!