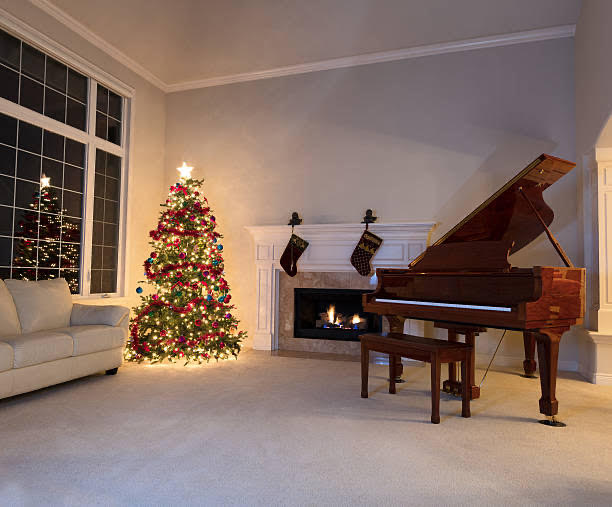 The Best Affordable, Stain-free Carpet Flooring Choice for Holiday Celebrations!
BEC's Affordable, Stain-free 40oz Plush Carpet Challenges Holiday Visitors and Entertaining Messes!
Is your holiday decorating complete? And, are you ready for your holiday visitors? More importantly, are your floors ready for holiday traffic and entertaining? If you have old carpet and have been thinking to replace with another carpet that is affordable and stain-free, BEC Flooring has the answer for you!

Carpet is the most comfortable and cozy flooring option for areas where you will entertain visitors or children will hangout. However, most people are worried about putting carpeting in places that will get a lot of traffic, or places where kids hang out. It's understandable you would want to have carpet in these areas. However, the stains from holiday visitors and holiday entertaining in particular make flooring options a challenge. The good news is BEC Flooring has a 40oz Stain Free, Lifetime Warranty Stock Carpet that is amazing underfoot and so affordable that it will leave plenty of room in the budget for all those holiday gifts.

Carpets today are built with real families in mind! So, bring on the young kids, family pets and holiday get togethers, because today's carpet technology is built to withstand all the traffic and all the messes from holiday celebrations!

Forget cleaning carpets on your hands and knees! Everyone has spills and accidents and that's why BEC carries Bleach Spill Proof 40 oz Carpet. It is such an amazing improvement upon traditional carpet and it's only $1.89 sq ft.! Liquid spills on carpet flooring can lead to musty, dingy odors in the room. But BEC's 40oz plush carpet is woven using newer technology which leaves no room for the filth to hide. Making clean-up from holiday spills easy and the carpet fiber stays pure – taking you well into 2020 and beyond.

Call today to get an estimate on replacing or adding a new, durable & pristine carpet with FREE UPGRADED 8lb pad through Dec 31st, 2019! Install now or wait 'til all the holiday visitors and kids are gone for a fresh clean install after the holidays to start out new for 2020!